Top Five Tips for First Time Airbnb Guests
If you've never heard of it before, Airbnb is an online marketplace which lets people rent out their properties or spare rooms to guests. It's the biggest accommodation-sharing website in the world, and it's growing fast! Since 2009, Airbnb has grown from housing 21,000 guests a year to more than six million a year!
If you are interested in staying at an Airbnb property, we're here to help! Kong Management Group is a certified Super Host on Airbnb with properties in Tampa and Hallandale Beach, Florida, so we have first-hand experience in what makes a successful stay. Here are some tips to help you feel confident when booking through Airbnb:
1. Know what type of accommodation you need.
There are more than four million listings across 191+ countries on Airbnb. To narrow the listings down, it helps if you have a clear idea of the kind of accommodation you'll need.
Start with determining what type of room you're looking for, because Airbnb offers three different types:
Entire home – Where you have the entire property to yourself
Private room – Where you have your own room but share common spaces
Shared room – Where you sleep in a shared space
At Kong Management Group, we prefer to offer the entire home to our guests. Our listings for properties, such as Tampa's "USF Hideaway" and the "Sun Villa" and Hallandale's "Palm Estate" and "Grey Manor," will only reflect entire home listings.
You can then continue to narrow your search by using filters to select your preferred options, including trip type, trip dates, number of bedrooms/bathrooms needed, accessibility, amenities, facilities, and more!
2. Read the property's Airbnb listing carefully!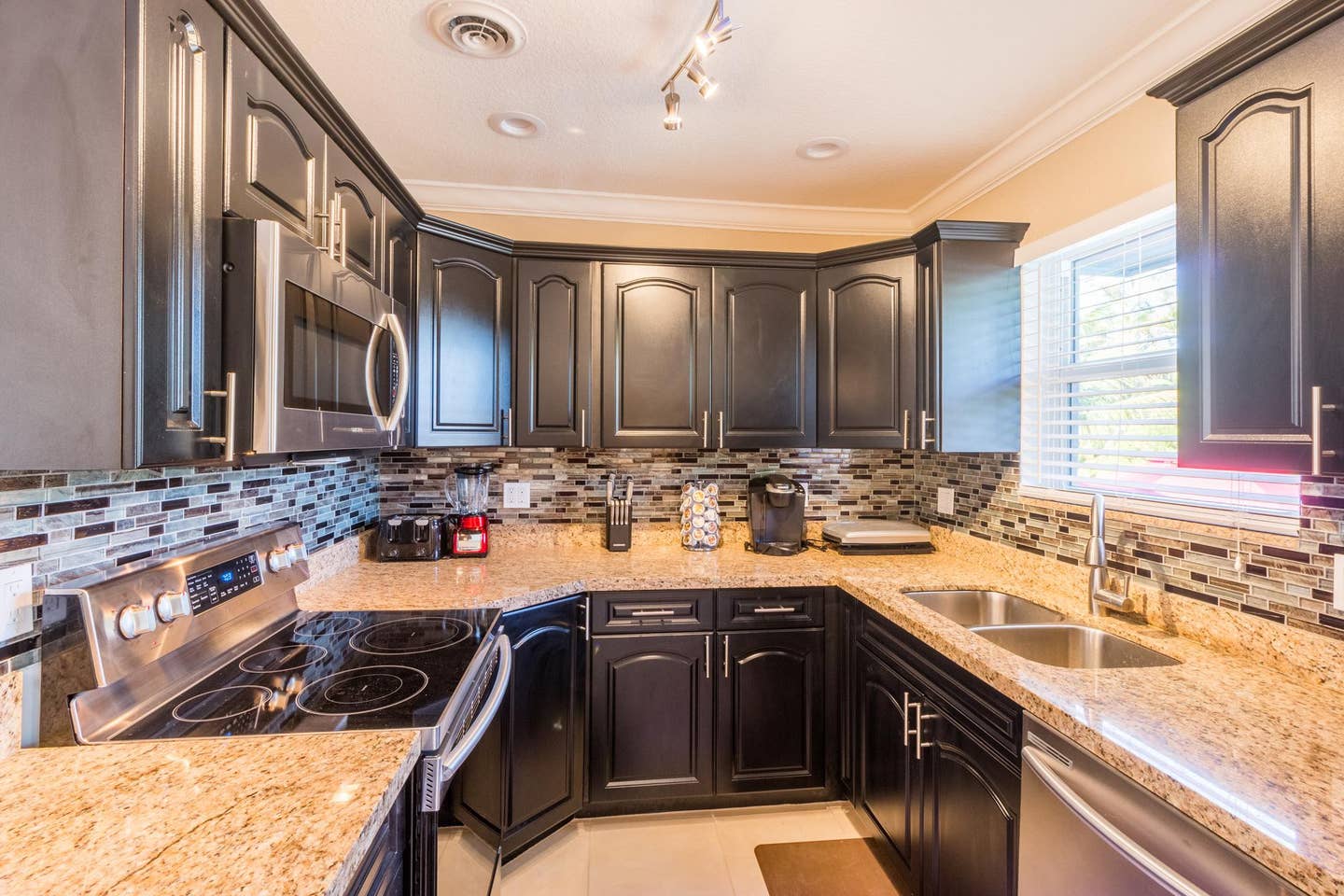 When you find a property you'd like to book, review everything about it! Make sure to read the full property listing, look at all of the photos, and read all of the reviews for the Airbnb listing.
Make sure that you understand the house rules and the cancellation policy for the property. Check to see what amenities are included in your stay, like free Wi-Fi, a fully stocked kitchen, or a pool. If you're staying in a warm climate, make sure that the home is air-conditioned. If you are bringing a pet with you, make sure pets are allowed at the property.
Pictures of the property should be clear and show many angles of the space. All bedrooms, bathrooms, living spaces, and the kitchen should be pictured. If an important space isn't pictured, that should raise a red flag for you.
Once you have thoroughly read the property listing and viewed the pictures, make sure to carefully read the reviews of the property. Reviews are important because they are real customers giving real feedback about their stay. You must be an Airbnb user with a recent confirmed stay within the last 14 days to leave a review. But, remember, each guest is different and has unique tastes, expectations, and experiences.
That said, if you see a common issue throughout many reviews, you might want to take notice. As a general rule, if most of the reviews are positive and most guests are satisfied, you can discount the occasional negative review.
3. Communicate with the host before you book.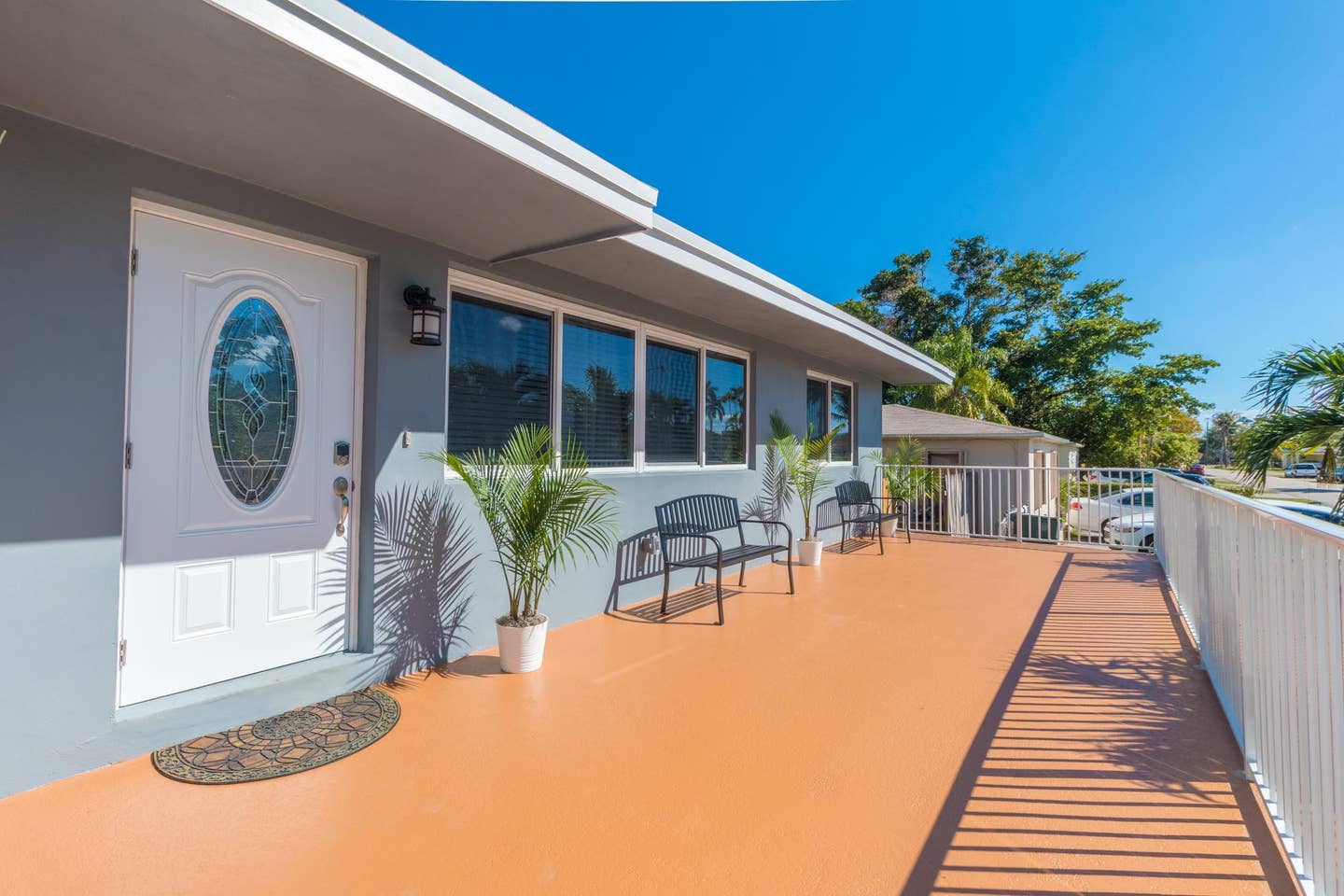 After you have reviewed the listing and read all of the fine print, you can reach out to the host to ask any further questions that you may have about the property. To contact a host before booking a reservation, you can send them a message on Airbnb. A good host will respond within 24 hours. Common questions include check-in and checkout times and how the key exchange will be made.
Once you've booked, you can message, e-mail, or call the host to communicate until your trip ends. Make sure to confirm your contact information and arrival details, so you can reach each other in case plans change.
Bonus tip from Kong Management Group: Keeping communication in your message thread gives you and Airbnb a clear reference if any issues come up.
4. Book early and be flexible.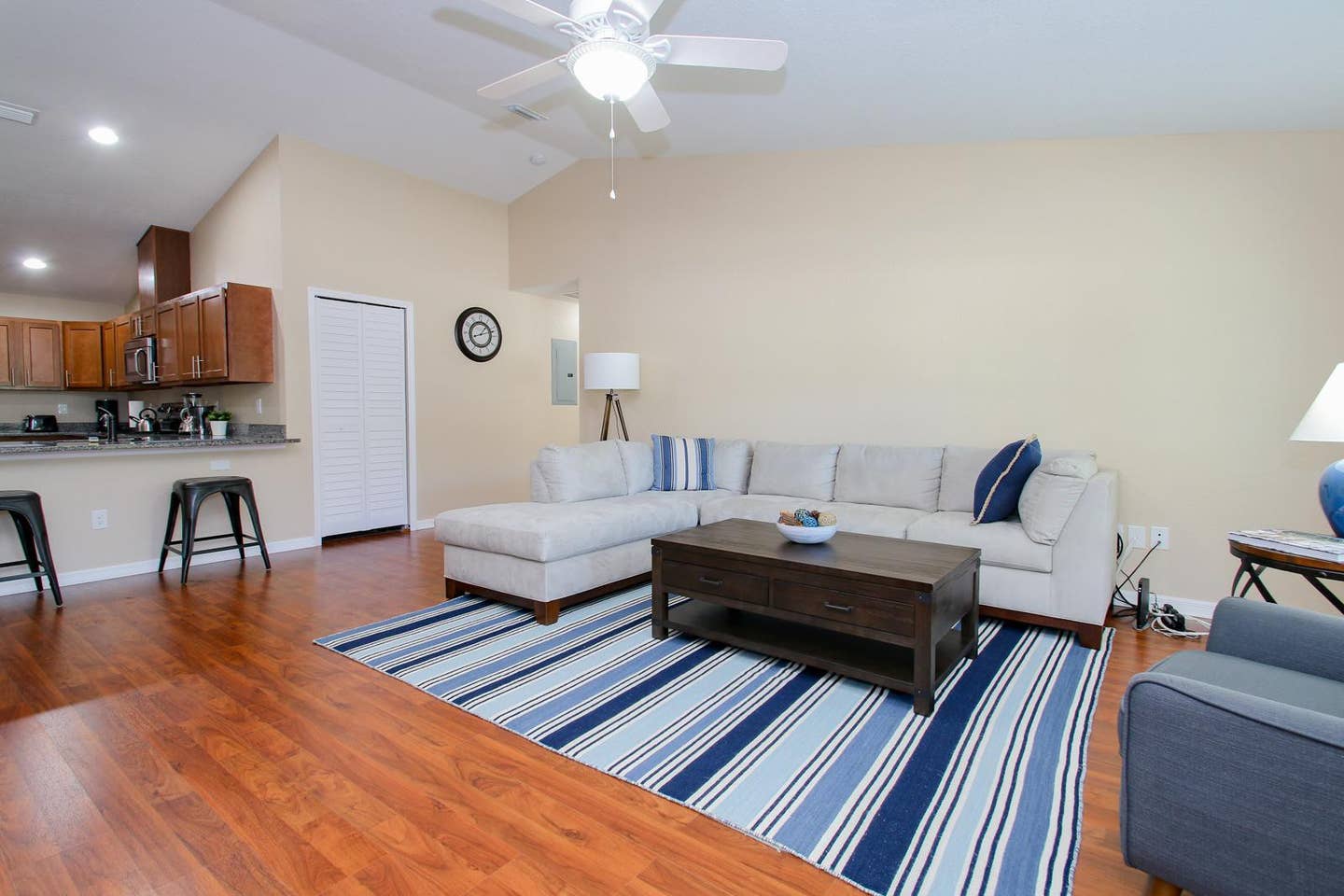 If you have your heart set on staying at a specific Kong Management Group property during your trip, book it as soon as you can. Airbnb properties aren't like hotel rooms where a variety of the same room are available, and popular properties book out fast. If you can plan ahead and be flexible, you'll have the most options for your stay.
5. Be a 5-star guest!
Did you know that Airbnb guests are reviewed after their stay? To help ensure a great experience for everyone, both guests and hosts are encouraged to leave public reviews for each other after every trip. Great reviews show that you're a trusted and respectful guest. Just like how a bad property review could deter you from booking, a bad review from a host also may make it hard for you to book again with Airbnb. That's why it's so important for you to read through the house rules and to establish a relationship with your hosts!
At Kong Management Group, we are committed to ensuring a first-class experience for all clients. Through personal touches, attention to detail, and exemplary customer care, Kong Management Group stands above other property managers. We take great pride in the fact that our customer service efforts lead to excellent reviews from satisfied customers. If you're interested in more information about our properties, call us at 866-499-9026, visit our website, or look for us on Airbnb.