Minimizing Space to Maximize Life
Who isn't intrigued by a tiny home? These small spaces hold big appeal to a wide variety of people, from hipsters to retirees and everyone in between. With the current trend to tidy and streamline spaces (thanks, Marie Kondo), the tiny house movement fits right in!
Generally, a "tiny house" is defined as a residential structure that is under 400 square feet and on wheels. Interestingly, all tiny homes are legally classified recreational vehicles (or RVs), which generally restricts them to RV or mobile parks by county and municipal zoning laws.
Along with RVs and mobile homes, tiny homes are becoming an increasingly popular option for retirees and seniors living on a fixed income. In fact, as much of 40 percent of the tiny house market is comprised of people 50 or older! Affordable and mobile, tiny homes offer a more simplified life, while also reducing living expenses and maximizing life experiences.
If you are planning to go tiny, we have some tips to help you streamline and downsize:
Plan, plan, plan! Start planning your transition to tiny living well in advance of your actual move. It's important to clearly define your lifestyle goals, too! Do you want a life on the road or do you want the stability of an established community? Also, determine if you'll be renting space at an RV or mobile home park or buying a lot.
Only keep things that serve a purpose. In such a small space, there simply isn't enough room for a lifetime of belongings! Keep what you need for daily life or the possessions that mean the most to you.
Keep it clean and clutter-free. A tidy home always seems bigger – even if it's only 400 square feet! Smart storage solutions also can help you maximize your space.
Multipurpose. Look for furniture pieces that do double duty in your RV, such as ottomans with storage inside or a sleeper sofa!
Seek help. Moving from a large, established home to an RV can be daunting! A professional organizer can give you advice and assistance to help you downsize more effectively.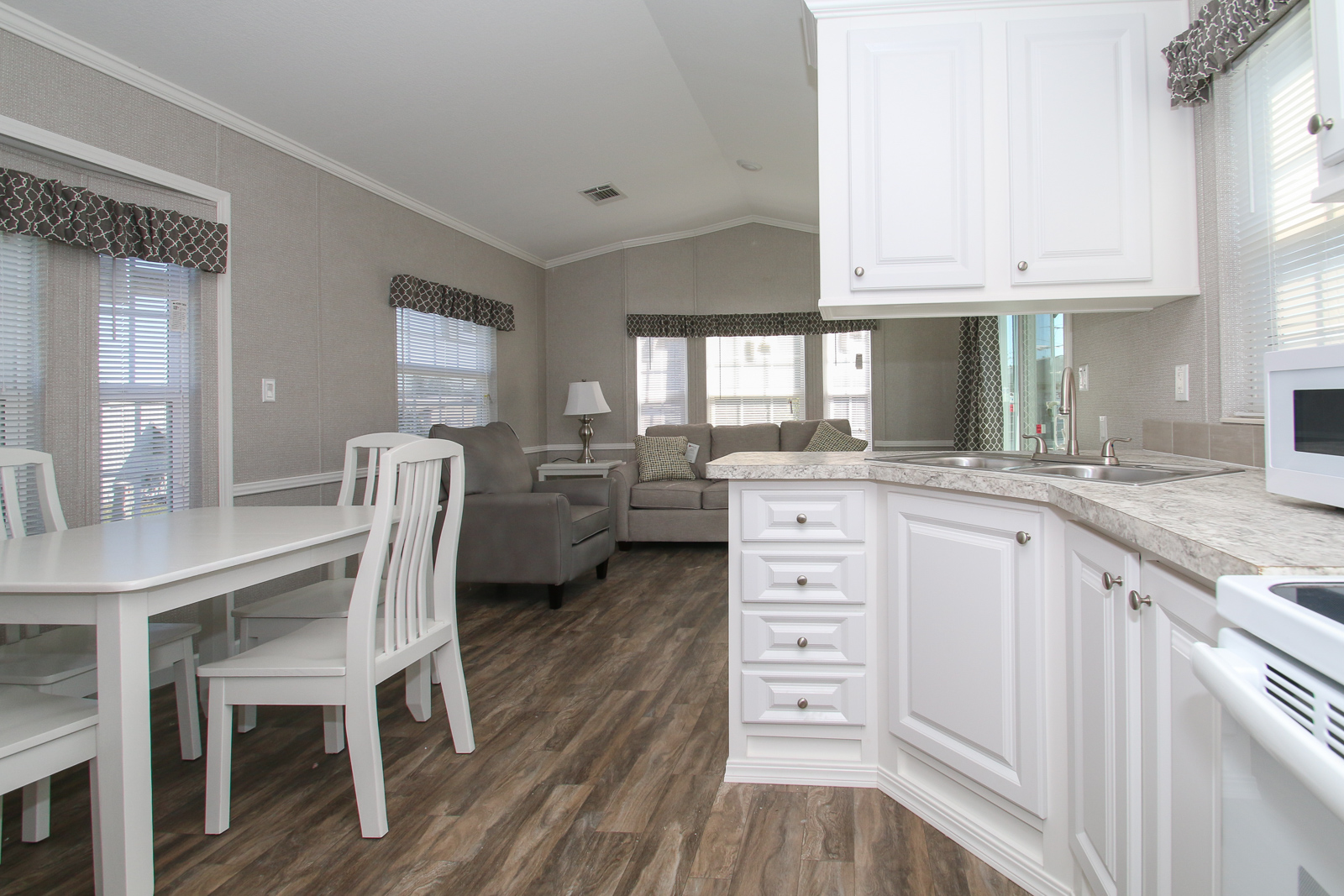 If you take your tiny house on the road to Florida, stop by and stay with us. Kong Management Group operates an RV park, The Oaks at Zephyrhills, and a mobile home park, The Village of Zephyrhills, with a lot for you! Contact us today at 866-499-9026 to learn more!