Give Kindness This Season
The holidays are here, and it's our favorite time of year at Kong Management Group! The holiday magic is in the air, and the spirit of giving is all around us. Every November, we kick off the festive season with an annual Thanksgiving event in Hallandale Beach, Florida, where our team gives away free Thanksgiving dinners to families in need. On November 22, 2021, we distributed 155 whole turkeys and traditional side dishes to the families of Ebenezer M. B. Church and Friendship Church.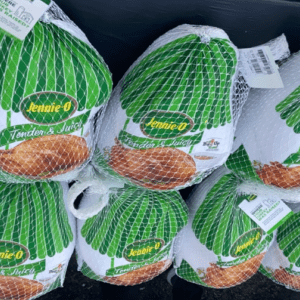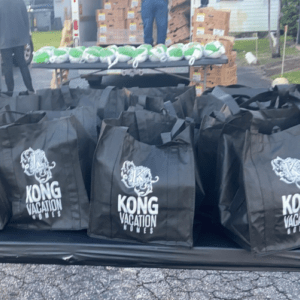 But you don't have to organize a large event or spend a lot to give the gift of kindness this season! Here are some ideas for small things you can do that have a big impact on your community during the holidays:
Compliment someone you don't know.
Smile at EVERYONE!
Help a busy mother in the grocery store (or anywhere else!).
Let someone move ahead of you in line.
Pay for someone's coffee.
Overtip your waiter or waitress when you're dining out.
Give blood.
Send a card or care package to a soldier serving overseas.
Send a card or letter to someone who's sick or in a rest home.
Tell a co-worker how much you appreciate them.
Text a friend just to say that you're thinking of them!
Write notes to your family members, expressing why you love them.
Offer to help a neighbor care for their pets or water their plants when they leave town.
Make holiday ornaments for neighbors.
Help a neighbor with their chores.
Help a neighbor put up their holiday decorations.
Sponsor a family in need.
Pick up litter in your community.
Leave a gift for your mail person, garbage/recycling person, and delivery person.
Bake cookies and deliver them to your local hospital, fire station, or police station.
Donate food (like peanut butter, canned soups, canned fruits and vegetables, rice, and pasta) to the food pantry. You can also help by providing personal care and household items, such as diapers or laundry detergent!
Donate books or clothes you no longer need.
Donate pet supplies to your local pet shelter.
Volunteer at a local nonprofit organization.
One of our everyday commitments is to be a community resource – and those efforts mean even more during the holidays. Kong Management Group works hand-in-hand with local nonprofit organizations, such as One Community Now, Women in Distress, and St. Vincent de Paul, to ensure that our residents have access to the food, support, and services they need.
And, when people are decorating their homes for the season, we recognize that finding affordable and sustainable housing can be very challenging for some. During the pandemic, we converted our vacation homes to emergency housing for frontline workers. Every day, we accept Section 8 Housing Choice Vouchers and the HUD-Veterans Affairs Supportive Housing (HUD-VASH) at our Zephyrhills properties, which were designed as affordable communities for seniors (55+) and military veterans. Whether you are renting at one of our multi-family properties or our vacation homes, we want every resident's rental experience to be the best it can be.
As a family-owned and operated company, Kong Management Group considers each resident as part of our extended family. We manage properties throughout Central and South Florida, and it's important to us that we are fostering relationships and creating tight-knit communities in each location. Simple acts of kindness – and just being neighborly – can strengthen those connections. If you're interested in learning more about Kong Management Group and the properties we oversee, contact us at 866-499-9026 or email info@kongmg.com.